Ben Fishbune, Director of Business Development at Xamin
Last week, we launched Xamin's 2022 webinar series with "Developing a Strong and Proactive Strategy to Prevent a Cybersecurity Incident." This first installment of our series encourages business leaders to create technology strategies that align with—and enhance—the goals of your company.
Below is a recap of the main points shared by expert Ben Fishbune—Xamin's Director of Business Development, a Solutions Architect, and a member of the leadership team. You can also watch a recording of the webinar in full by clicking the thumbnail below.
Creating Your IT Strategy Best Practices
In order to have success in your business, it is important to have technology that is adaptable and forward-thinking.
At Xamin, we begin forming an IT strategy with a planning meeting where you can outline your company's history, how it currently functions, and where your focus lies to understand what it is you need out of your technology. We discuss your company's goals so that we can begin to identify where progress needs to be made in order to keep up with the growth of your business. Then, we do a technical deep dive of your current systems, including network documentation, a physical tour of your IT infrastructure, and a technical questionnaire. Once this has been completed, it's time to review and assess our findings. From this process is how we create a technology road map.
The technology roadmap uses the goals discussed in the planning meetings alongside our assessment of the current IT infrastructure to create an actionable timeline. By focusing on the 9 Critical Risk Factors, we then form a final strategic plan with realistic goals for your company to follow.
9 Critical Risk Factors
Creating an IT strategy is more than just picking out the best servers and software for your organization. Below, we've identified the nine areas that should be considered when examining your overall IT strategy.
Virtual Infrastructure
The software-defined components that make up an enterprise IT environment, including who is accessing your technology and how it is managed.
Local Area Network
The interconnected computers and devices within your physical location.
Wide Area Network
The telecommunication network spanning a large geographic area for the primary purpose of computer networking.
Network Security
The security protecting your network and data from breaches, intrusions, and other threats using both hardware and software solutions.
Disaster Recovery
The set of policies, tools, and procedures for the recovery or continuation of vital infrastructure and systems following a disaster.
Communication
The tools and policies an organization uses to communicate, including email, voice, and mobile devices.
Backup & Data Retention
The creation and storage of data copies that can be used to protect organizations against data loss
Policies & Procedures
The established guidelines for the use of information technology within an organization.
Vendors & Compliance
The process of meeting a vendor's or third party's requirements to enable business operations within a particular market.
Risk Factor Assessment
To assess the risk of a cyberattack on your organization, ask yourself:
As a firm leader, do you feel like you are aware of the cyber risks your business faces?

Do you understand the impact a breach could have on your company?

Do you have some portion of your employee base that works or accesses data remotely?

Do you feel employees in your organization are properly trained in cybersecurity best practices?

Do you have a comprehensive incident response plan, and do you test or review it?
We would guess the answers you gave to some or all of these questions may mean your organization is at risk.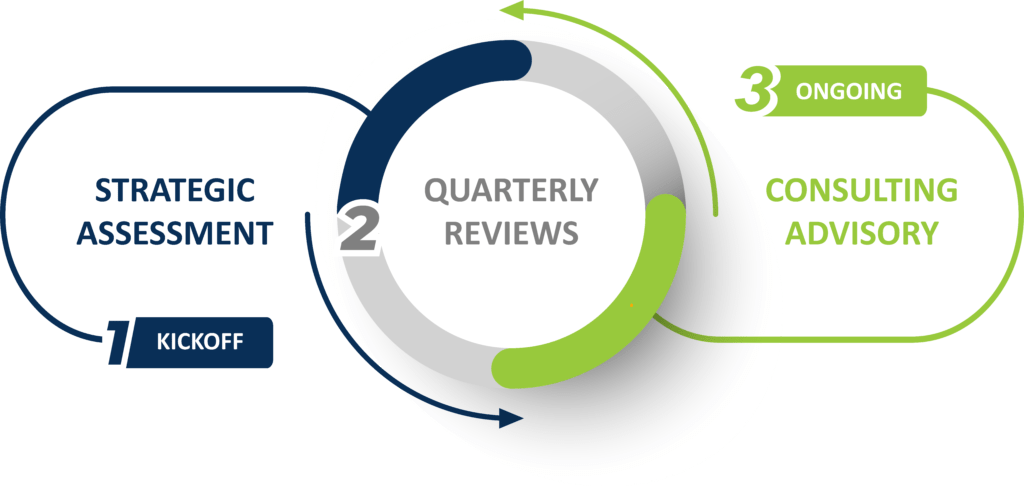 Keeping Your Company Safe
For 10 consecutive years, the cost of a data breach has continued to rise. Based on the 2021 IBM Data Breach Report, the average cost rose nearly 10% in 2021 to 4.24 million in just one year. Last year, the average breach took more than 200 days to fully identify and another 87 to contain. Nearly 17.5% of all breaches in 2021 were at least, in part, caused by a remote workforce. These breaches were nearly 25% more costly.
For those organizations with a strong compliance engine, the cost of a breach—if it occurred at all—was nearly 65% less than those without. As cybercriminals become more sophisticated, the ability to detect and remediate becomes more challenging. Protect your company by making technology and cybersecurity a critical piece of your overall business strategy.
That's why we've created a new service that identifies potential vulnerabilities and provides solutions for the protection of all customer, employee, and company data. As part of our new Strategic IT Advisory services, we want to partner with you to create a strategic roadmap for your organization informed by your company's specific vision, strategic goals, and current technology state. With this information, we will then create actionable timelines, strategies, and expectations, with quarterly check-ins and ongoing consulting services.
---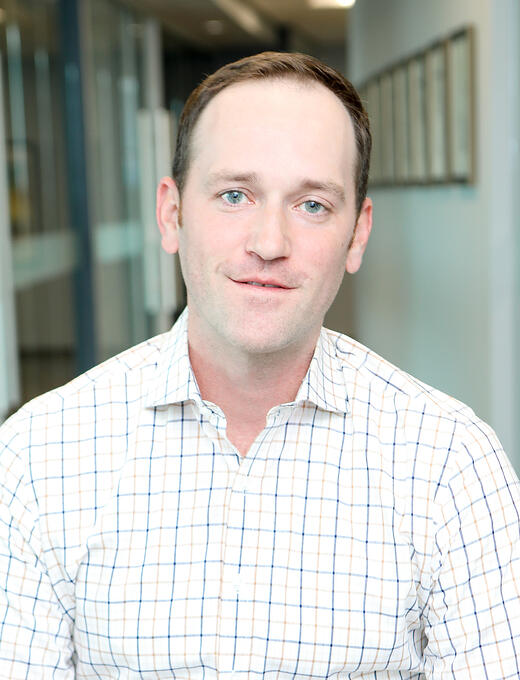 Ben Fishbune
Ben is the Director of Business Development at Xamin, as well as a Solutions Architect and a member of the leadership team. He helps organizations with their IT and business challenges to identify and implement the right solutions. Ben has worked at Xamin for over 10 years and gained a depth of knowledge in hardware, software, and deployment. His technical specializations include security and system design. In his free time, Ben likes traveling, spending time with his kids, and playing guitar.